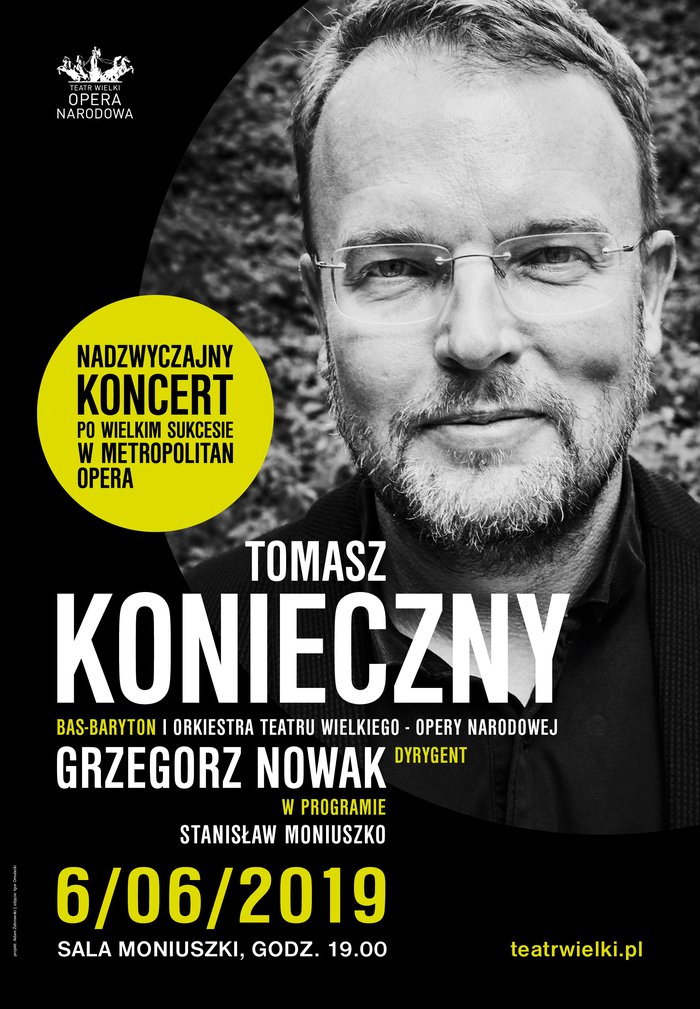 17 April 2019
Tomasz Konieczny sings Moniuszko
Know Ye This Country, Cossack, The Old Man and the Old Woman, Old Corporal, Three Budrys Brothers: how would Moniuszko's most popular songs sound when arranged for orchestra? You will have a chance to find out on 6 June 2019, when the excellent Polish bass-baritone Tomasz Konieczny arrives to the Teatr Wielki, Warsaw to treat the audience to a unique concert.
Konieczny is an elite opera singer performing regularly in Munich, Salzburg, Vienna, Madrid and Bayreuth. This March he made a stunning debut at the Metropolitan Opera, New York, singing Alberich in Wagner's The Ring to rave reviews from the American press, including New York Classical Review, Opera Wire, New York Times, which has also published an interview with the singer). Konieczny has also been awarded the title of Österreichischer Kammersänger, the most prestigious professional honour in the German-speaking world bestowed on opera singers.
Konieczny will be accompanied by the Orchestra of the Polish National Opera under Grzegorz Nowak. Apart from songs, the audience will hear two pieces for orchestra: The Fairy Tale and the overture to Paria.