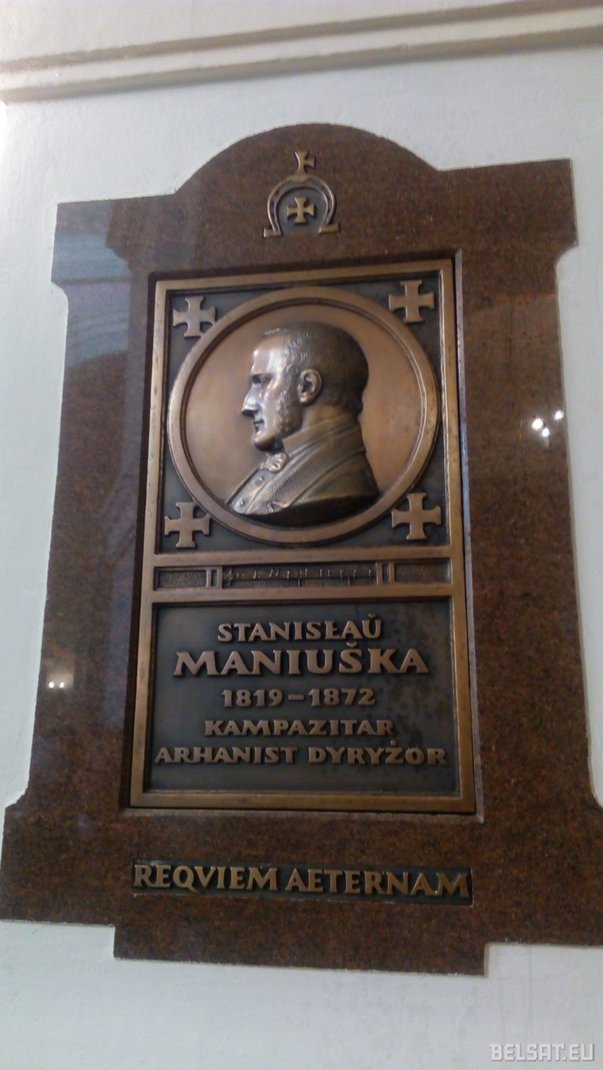 31 May 2019
Belarusian Catholic church pays tribute to Moniuszko
On Thursday, 30 May, a plaque was unveiled to commemorate Stanisław Moniuszko at the Cathedral Basilica of the Assumption of the Blessed Virgin Mary in Minsk, Belarus in the presence of Cardinal Tadeusz Kondrusiewicz. 'Stanisław Moniuszko brought Belarus, Poland and Lithuania together,' stressed the head of the Catholic church in Belarus during the ceremony.
Stanisław Moniuszko (1819-1872) was born in Ubel, near Minsk, Belarus, grew up in Warsaw, Poland, and started composing in Vilnius, Lithuania. He was a composer, conductor, organ player and educator. He is considered 'the father of Polish opera' and a master of Polish and Belarusian art song.
Falling in 2019, the Moniuszko Bicentenary is officially celebrated in Belarus, Poland and Lithuania, with joint events including concerts featuring musicians from the three countries.