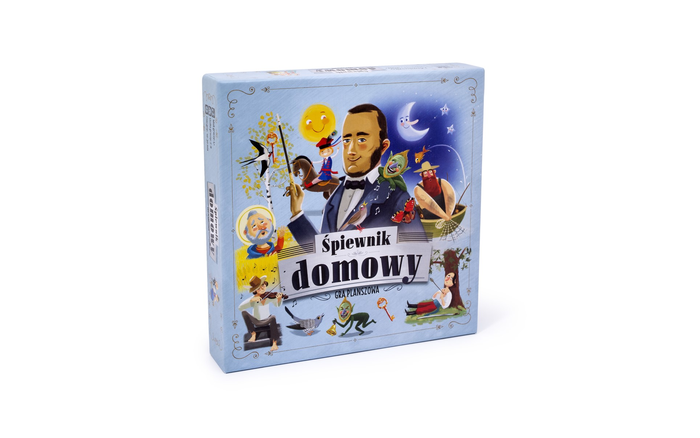 11 February 2019
Songbook for Home Use, a board game with a book
You may now buy Śpiewnik domowy, or Songbook for Home Use, is an innovative board game introducing children to Stanisław Moniuszko's songs. The project's author, Karol Madaj, says there are three ways you can play the game:

• a guessing game
• a memory game
• the tournament What Song Is This?

Whichever variant you choose, the game is supported by an intuitive mobile app which you can download here, or play online.
The game can be played by two teams of 2–8 people. It has two levels of difficulty: for children over 4 and over 6 years of age.

Music lovers can be also interested in purchasing a book containing the lyrics and sheet music of Moniuszko's most popular songs. Published by the National Forum of Music, Wrocław in association with the Teatr Wielki, Warsaw.

Both the game and the book are available in Polish only.
To buy Śpiewnik domowy go to the Teatr Wielki's online shop or visit the Moniuszko Lounge.