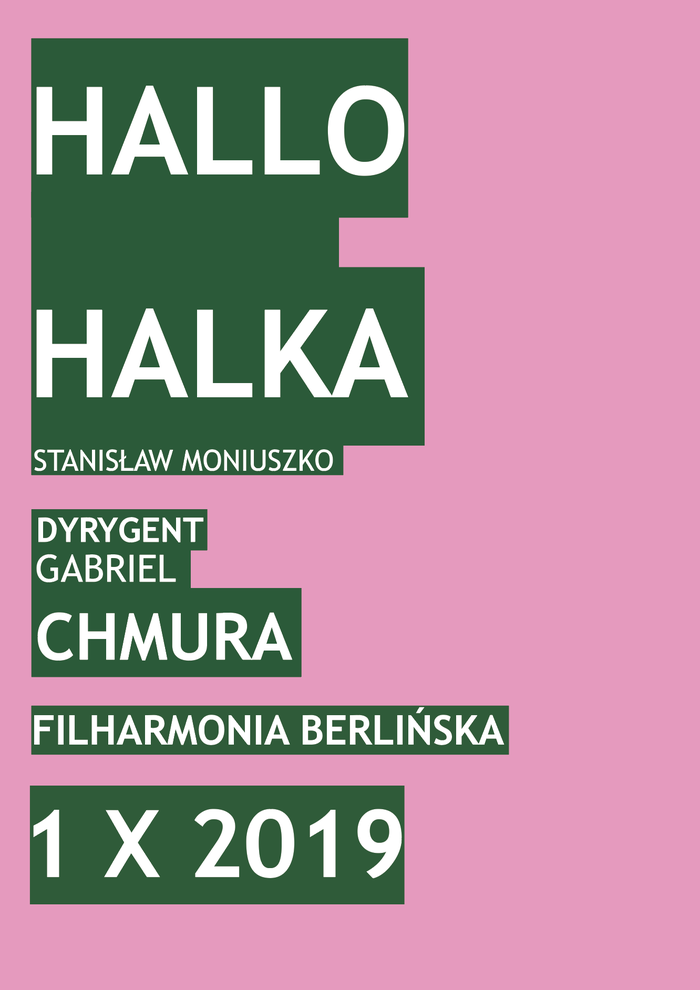 18 July 2019
Halka in Berlin
The marriage of Zofia and her beloved Janusz was supposed to be the social event of the season. Young, beautiful and wealthy, they are each a heir to a successful local business. Yet, the carefully planned ceremony is at peril as Halka, a peasant girl with whom Janusz had a fling, is claiming to be pregnant with his child. Is she a sly blackmailer or a victim of the groom's lust? Who is the villain and the innocent victim here?
The author of Halka studied in Berlin for a few years; that is also where his first pieces were published. Moniuszko's music is, however, rarely performed in the German capital. On 1 October 2019 the orchestra and chorus of the Poznań Opera House under its artistic director Gabriel Chmura will present his beautiful opera at the Berlin Philharmonic Hall. The title role will be sung by Magdalena Molendowska (Glyndebourne Festival). Partnering her will be Tomasz Konieczny, well-known to the German audience (Bayreuth Festival, Wiener Staatsoper).
Honorary Patronage: The Polish Embassy in Berlin

IAM / Niepodległa
Financed by the Ministry of Culture and National Heritage of the Republic of Poland as part of the multi-annual programme NIEPODLEGŁA 2017–2022

PWM / tutti.pl
This concert was produced under the patronage of PWM Edition as part of the project TUTTI.pl promoting the performance of Polish music.

FWPN
Project co-financed by the Foundation for Polish-German Cooperation

This concert is coorginized with the Konzertdirektion Prof. Victor Hohenfels.