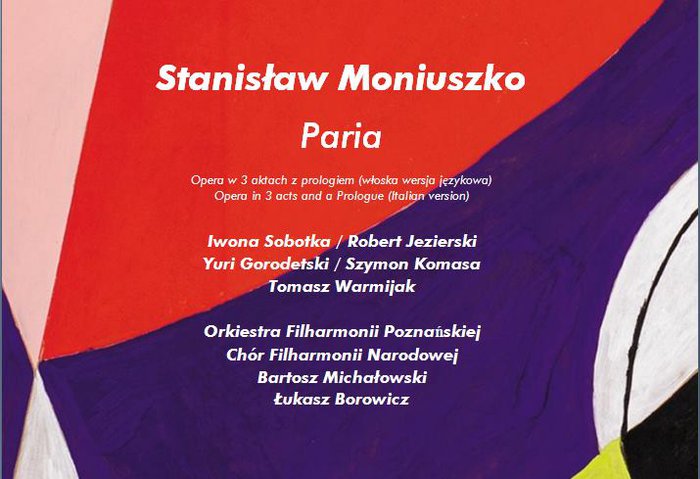 7 March 2019
Italian performance of Paria
On Wednesday, 10 April 2019 (7:30 p.m.) Łukas Borowicz will lead the Poznań Philharmonic Orchestra and the Warsaw Symphonic Choir in a performance of Moniuszko's Paria as part of the 23rd Ludwig van Beethoven Easter Festival in Warsaw. The solo parts will be sung by Iwona Sobotka (Neala), Robert Jezierski (Akebar), Yuri Gorodetski (Idamor), Szymon Komasa (Dżares) and Tomasz Warmijak (Ratef).
Tickets are on sale now.
The concert will be repeated at the Poznań Philharmonic Hall on Friday, 12 April at 7 p.m.