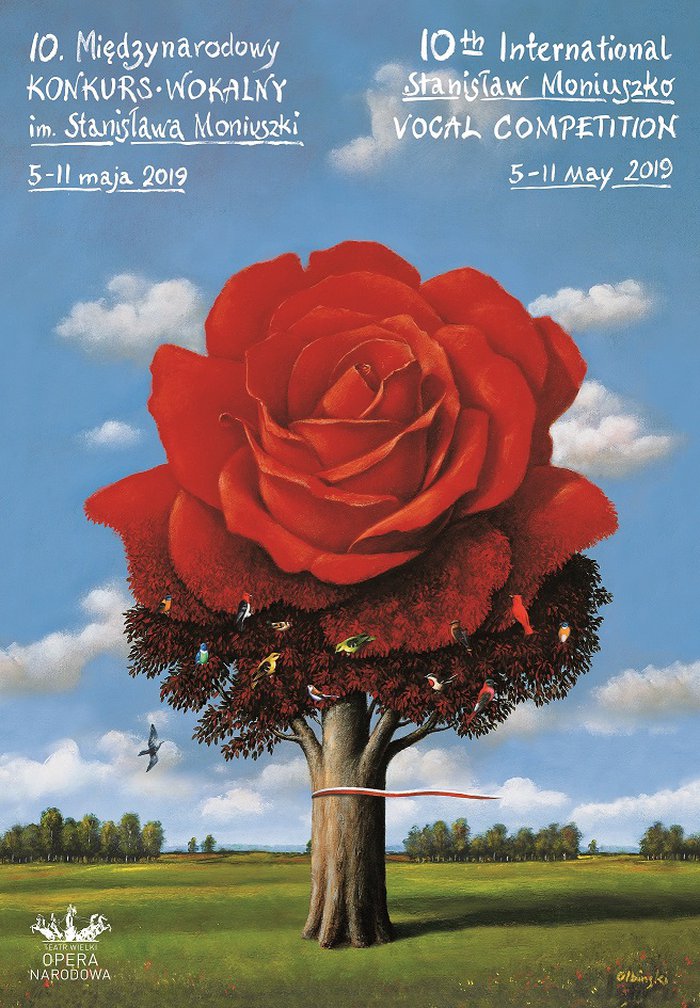 22 February 2019
Candidates selected for the 10th Moniuszko Singing Competition Announced
The final selection of candidates to take part in the 10th International Stanisław Moniuszko Vocal Competition in Warsaw has been announced.
The organisers received a record number of applications this year with as many as 378 singers from 52 countries applying to take part. The Selection Panel has chosen 105 candidates representing 35 different countries. Full list of names is available here.
The competition will be held at the Teatr Wielki in Warsaw from 6 to 11 May 2019. This year's edition marks the bicentenary of the competition's patron, Stanisław Moniuszko. To celebrate the jubilee, the event will open on 5 May, the composer's birthday, with an official gala and concert featuring prizewinners of previous editions. For more information visit the competition's website.