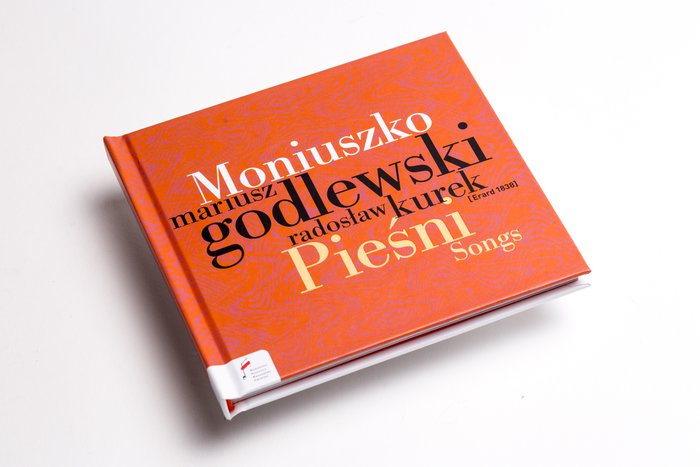 16 February 2019
Mariusz Godlewski releases an album of Moniuszko's songs
Mariusz Godlewski has just released a new album with a selection of 29 songs by Stanisław Moniuszko recorded by the baritone in 2017 at the Witold Lutosławski Concert Studio of Polish Radio in Warsaw. Godlewski sings his tale to piano accompaniment by Radosław Kurek on an original 1838 Erard. The album is part of the Fryderyk Chopin's Institute's Muzyka czasów Chopina (Music of Chopin's Times) series that promotes historically informed performances of pieces dating back to Chopin's era and corresponds with the Moniuszko Bicentenary.
Mariusz Godlewski is a prizewinner of numerous national and international singing competitions. Between 2001 and 2002, thanks to a scholarship received, he studied under Professor Leopold Spitzer in Vienna. In 2002 he made his debut at the Polish National Opera as Peléas in Debussy's Peléas et Mélisande. He regularly performs on significant opera stages at home and abroad.
Radosław Kurek is an award-winning pianist who can boast the Bridget Doolan Prize for the best performance of a work by Mozart at the Dublin International Piano Competition (2012) and the top award at the Johannes Brahms International Competition in Pörtschach (2008). He actively works to expand his repertoire to include chamber music.
To buy the album, go to the Fryderyk Chopin Institute's online shop.