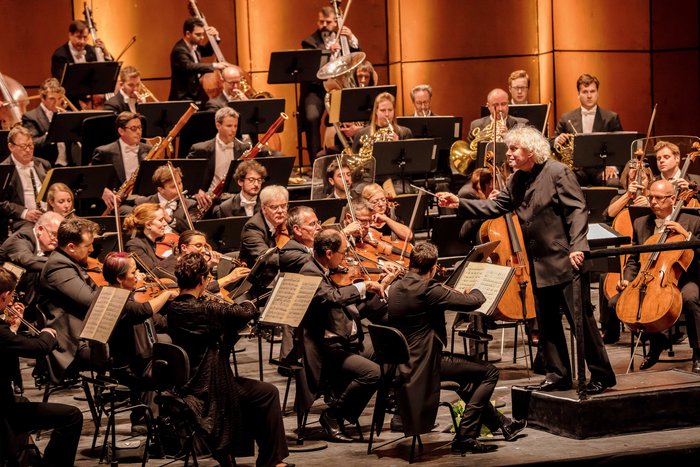 17 January 2019
London Symphony Orchestra plays Moniuszko
On 15 January 2019 Sir Simon Rattle conducted the London Symphony Orchestra in a concert featuring Béla Bartók's Music for Strings Percussion and Celesta and Anton Bruckner's Symphony No. 6 at the Teatr Wielki, Warsaw. As a special treat, the artists played Moniuszko's Highland Dances as an encore, which the legendary conductor introduced himself in Polish.
The concert is part of the LSO's European tour, which also includes Kraków and Wrocław.
Pictured: Sir Simon Rattle conducts the London Symphony Orchestra. Photo: Krzysztof Bieliński.