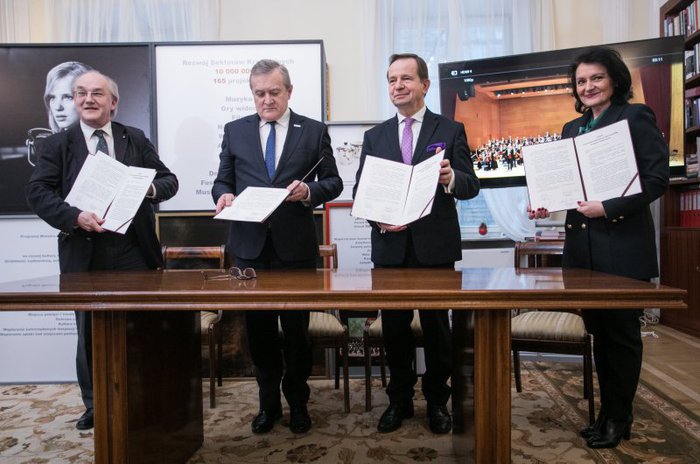 27 December 2018
Stanisław Moniuszko International Competition of Polish Music in Rzeszów
This September will see the first edition of the Stanisław Moniuszko International Competition of Polish Music in Rzeszów. The idea behind the initative is to promote Polish music of the 19th and 20th century.
Starting from 2019, the event will be held every two years. The first edition will see pianists and chamber ensembles competing for the following prizes in two separate categories: First Prize – EUR 20 000; Second Prize – EUR 10 000; Third Prize – EUR 5 000; 3 Honourable Mentions – EUR 1 500 each.
The repertoire list of the first edition includes works by 50 Polish composers who were mostly active in the 19th and 20th centuries.
The competition is organised by the Institute of Music and Dance, Warsaw in association with the Artur Malawski Podkarpacie Philharmonic in Rzeszów and the Podkarpackie Province. It is held under the auspices of the Polish Minister of Culture and National Heritage.
The first edition will take place from 20 to 27 September 2019. Registration of candidates is open until 23 June 2019.
For more information go to the compertition's webiste.
Pictured (left to right): Maxymilian Bylicki, director of the Institute of Music and Dance, Warsaw; Professor Piotr Gliński, Polish culture minister; Władysław Ortyl, head of the Podkarpacie provincial executive; and Professor Marta Wierzbieniec, director of the Podkarpacie Philharmonic in Rzeszów sign the letter of intent to organise the competition on 18 December 2018 in Warsaw. Photo: Danuta Matloch